Roon Core Machine
Intel NUC NUC8BEH
RoonServer v1.8 (build 923) stable on linuxx64
Networking Gear & Setup Details
Netgear switches / Orbi router all connected on Ethernet
Connected Audio Devices
Raspberry Pi *2
iMac
Number of Tracks in Library
No more than 10,000 tracks
Description of Issue
Cannot connect to Core since reboot of Core earlier today.
The Core has been up for a few years without any issues I should note.
I can http to the gui and I can see the following: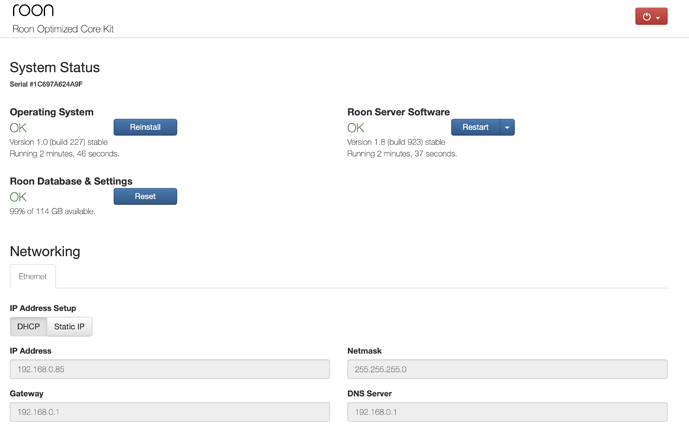 I have tried rebooting and powering off for extended periods but that does not help, I cannot connect via the Roon app running on my macs or iphones or iPads… it seems to not recognise the Core anymore, although it is up on the network and the ports are available for communication. I can upload the log files as I can access the Core.