The core is installed on a Synology NAS RS1619+ running version 8 of the Synology OS. All was working fine for one day (yesterday).
The core is on a wired network and the iOS, Windows and Naim Uniti Atom are connected wirelessly via a Netgear Orbi Pro hub.
After enjoying Roon for two days - one day on a Windows 10 Core and then yesterday on my Synology NAS I've opened up the iOS app (on two different devices) and it fails to connect to the core.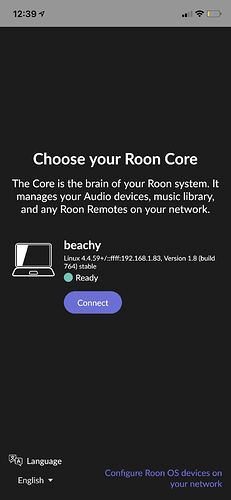 I'm also unable to connect to the existing core from a new installation on a Windows 10 laptop (I removed the earlier core from the laptop 2 days ago).
Any ideas?
Many thanks,
Robert