Roon Core Machine
Synology DS920+ (x86_64)
DSM 7.1.1 (Update 1)
PKG Version: 20220216
Networking Gear & Setup Details
NAS connected to ASUS Wi-Fi router with Ethernet.
Client with Wi-Fi
Connected Audio Devices
Clients connect with Wi-Fi.
Number of Tracks in Library
30K+
Description of Issue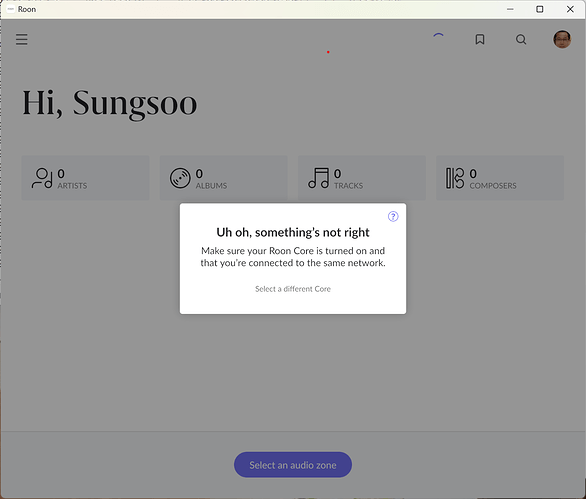 Clients cannot connect to Roon core after Roon updates 2.0 (build 1182)
Re-installed the package, and it runs well for a couple of days, but the issue happened again.
I do not use SSD, but whole core and library are installed on Synology NAS volume.