Hi
If I search Google for "'I'll take you there" the first result is The Staples Sisters. The same with Tidal.
If I search Roon and then show Tidal Tracks I get the following: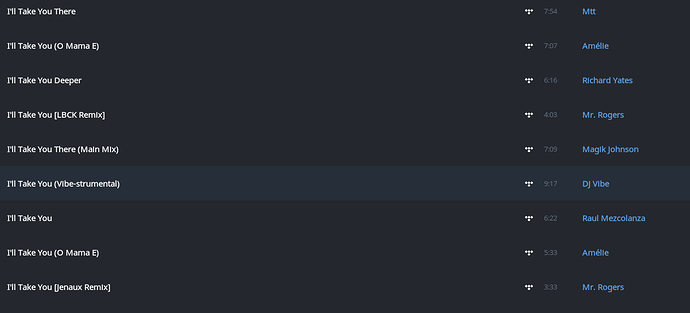 The track can be reached on Roon by knowing the album name and manually selecting the track.
Am I doing something wrong? Is anyone getting the same issue?
Cheers
Tom