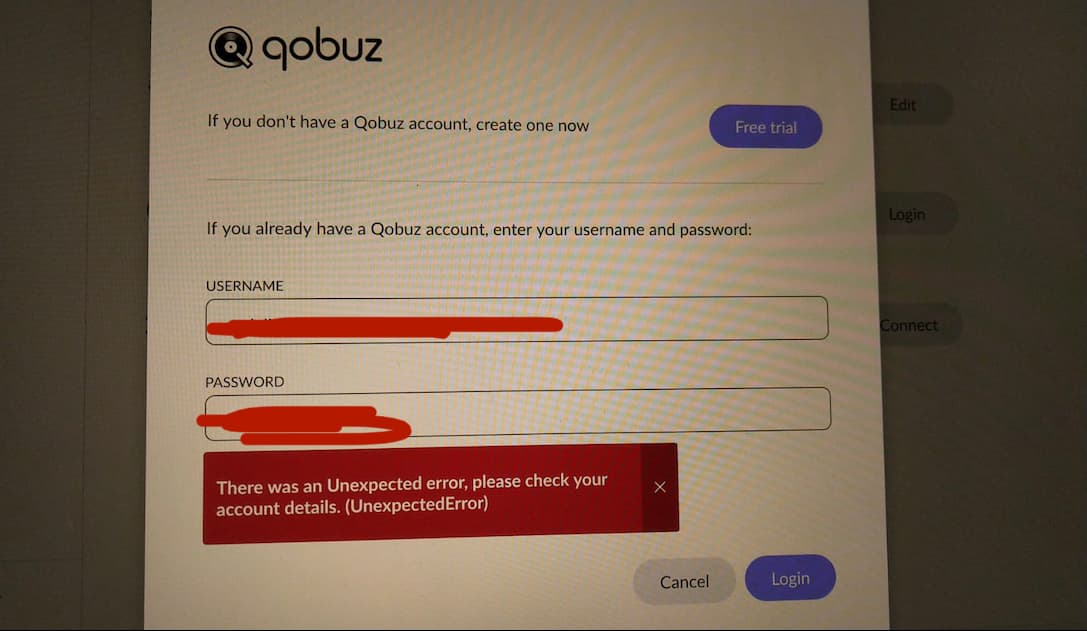 Roon Core Machine
Roon Nucleus plus
Networking Gear & Setup Details
connected directly via ethernet cable, all Spotify, using dCS Bartok streamer, tidal, deezer no problem loggin in. QOBUZ can log in via streamer apps, while on Roon apps, cannot log in to qobuz, it says unexpected errors occurs
Ethernet switch we use Chord Company English 8 Router.
Connected Audio Devices
Roon nucleus connected to Streamer with ethernet cable, cat 6 spec cable.
Number of Tracks in Library
Total 3120 albums, 1480 artists, from my NAS Synology drive and Tidal,
Description of Issue
I can log in to Qobuz at my streamer (dcs bartok) and play music fine. However when using my Roon application to log in Qobuz, this is where there is error and hence cannt play music. Previously have been fine,playing qobuz using my streamer apps as well as Roon aps.
[Moderator: Image removed because it contained private information]