Roon Core Machine
Rock last update
Server Version 1.8 (build 882) stable
OS Version 1.0 (build 227) stable
Description of Issue
I cannot stream Qobuz songs anymore.
local songs will play but Qobuz songs cannot.
I can play them from Qobuz web client / app but not from Roon…
I have exactly the same issue than the one described here below.
As suggested, I tried to Remove my Qobuz account then reboot the rock server and reenter my Qobuz credentials.
No success for me.

It's disappointing.
May be is this linked to the past update?
I never had this issue before.
Any idea?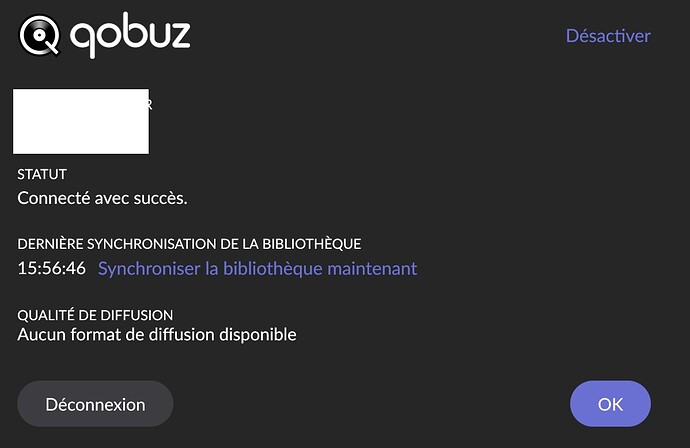 Thank you
Vincent