I recently copied over my files update some of the metadata and have run into an issue with a certain group of albums by the Juliana Hatfield Three.
The first issue is that some of the albums are listed as THE Juliana Hatfield Three while other are recognizing Juliana Hatfield Three (without the The) as the artist. I thought i would be able to fix this throught he merge or primary artist links but any changes to those are not sticking.
Here is how the artist page appears:

When i go into one of the albums and add a link for a new primary artist and uncheck the ones from Roon my changes are not being stored/saved. It is also happening when I click on the left two artists above and try to merge. Before i recopied my files everything was fine.
Below is an attempt to add the new primary artist. No matter what i do the Roon version will not go away. I've had to resort to unidentifying the album just so I can get it in the right folder.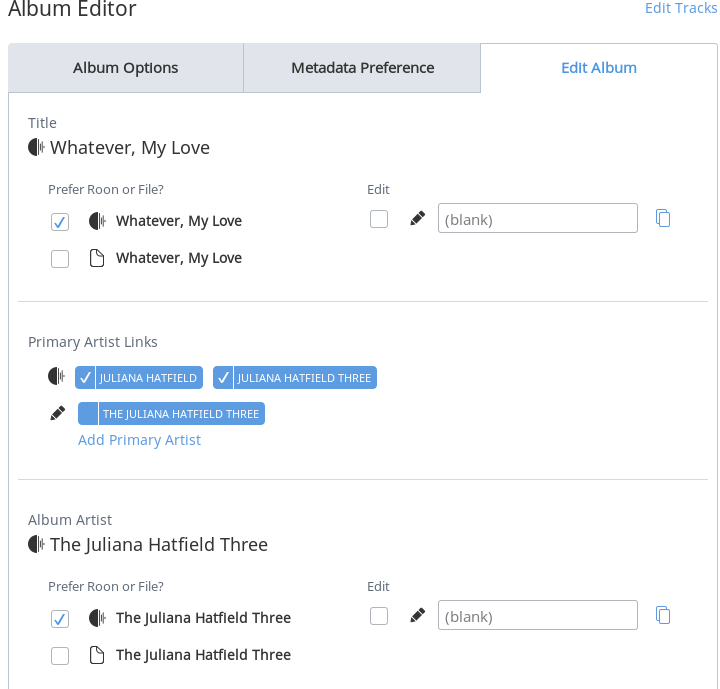 Here is the metadata that clearly shows THE but when identified it some how is missing and does not appear under the artist.