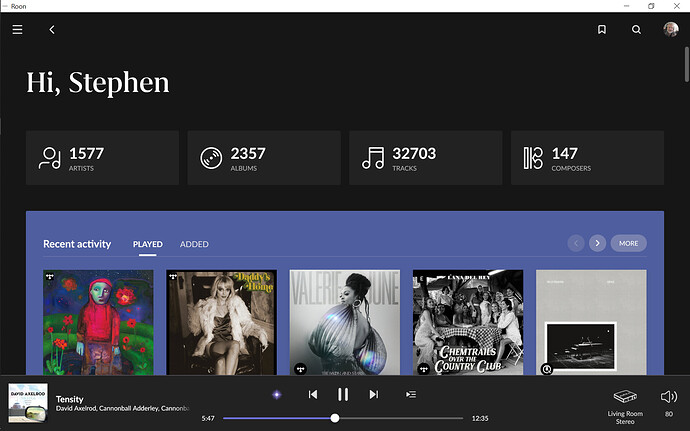 Roon Nucleus running Roon 1.8
Network Details (Including networking gear model/manufacturer and if on WiFi/Ethernet)
Nucleus connected to ASUS AC-5300 Router with Ethernet cable.
Audio Devices (Specify what device you're using and its connection type - USB/HDMI/etc.)
Streaming through an Auralic Vega G1 connected to the same ASUS router with an Ethernet cable
Description Of Issue
Over the past week I haven't been able to add Tidal albums to my ROON library. I'm able to connect to the Nucleus, which signs into Tidal and Qobuz without issue. I can play albums from Tidal, but when I press the + button to add them to my Roon library I just get an infinitely spinning indicator and the album doesn't show up in my Roon library. I've disconnected and reconnected to my Tidal account, and only have approximately 2400 albums in my library. I was able to add albums to my Roon library without a problem until very recently.