Any idea? Link works fine via browser.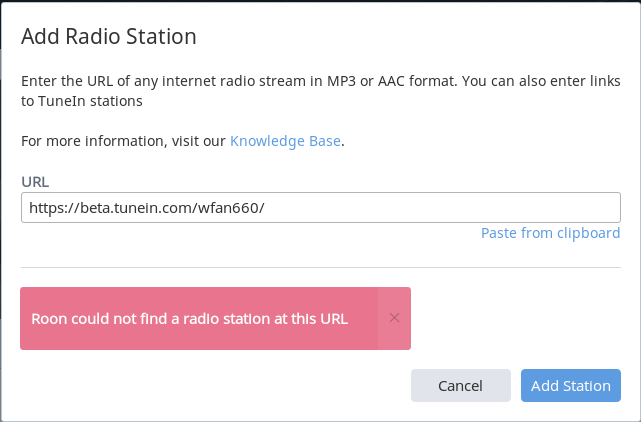 Is it a MP3 or AAC station?
Not sure. Aren't TuneIn links supposed to work?
Yes, but it looks like they've changed something recently, with their "beta" site.
I was able to get WFAN to work by clicking "Leave Beta" on the TuneIn site, and using that link.
Try this:
http://tunein.com/radio/WFAN-Sports-Radio-66AM--1019-FM-New-York-660-s28671/