Roon Core Machine
Nucleus.
Networking Gear & Setup Details
Araknis Managed Switches.
Connected Audio Devices
USB drive.
Number of Tracks in Library
32,000
Description of Issue
I went through the steps for migrating my trial over to the Nucleus. All went well.
After restarting the Nucleus, I see this when Roon starts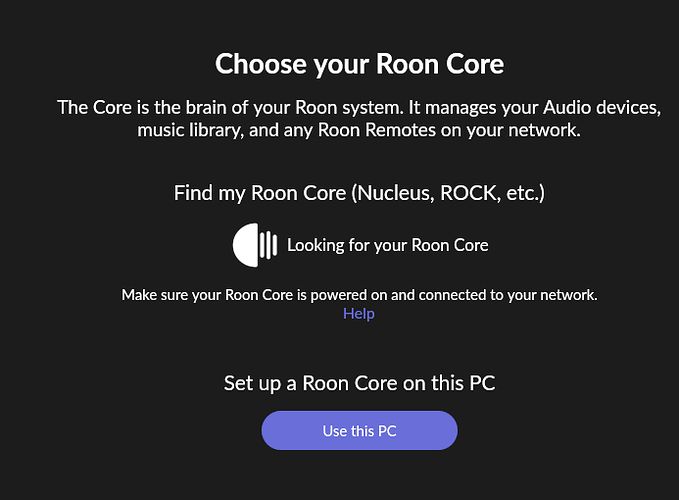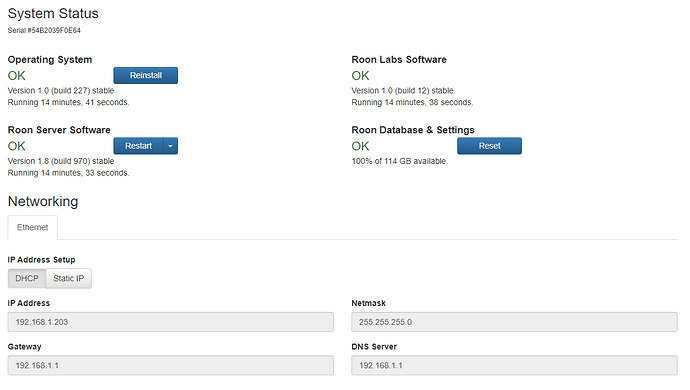 That same application sees the Roon and it appears all is good.
I can't login whatsoever. Windows Firewall and Defender are disabled, this is Win11. Everything was working fine when the core was on my PC.