Hi Guys,
So I have a small issue with using the storage on my Bluesound Vault V1 for Roon. When I first loaded Roon and tried setting my Vault as the store everything worked Tickety Boo. All my albums came up and all the details. The system worked fine until for some reason my PC restarted. When I load up Roon core the system says it cant find the Vault storage anymore. However the Vault can still be seen as an end point. If I now delete the Music Storage Path and re-enter, all my music comes back as before. This happens every time my PC shuts down.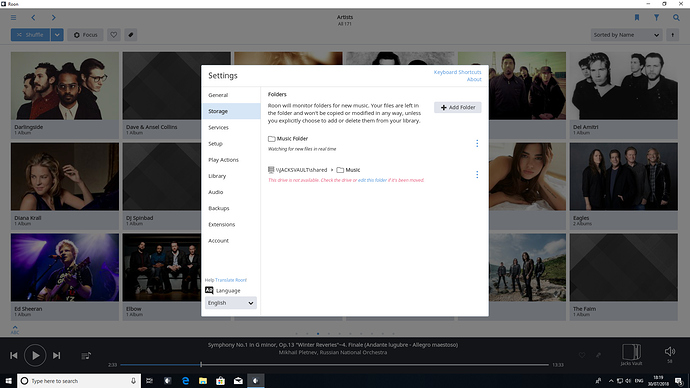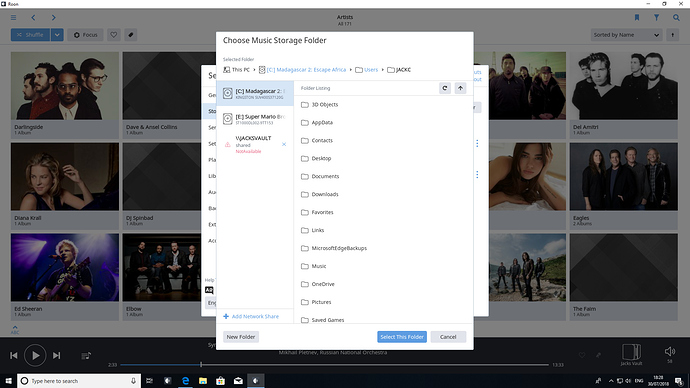 I am using a PC (windows 10) as Core.
Roon V1.5 (build334) (64Bit)
The vault is on a fixed IP
All Hardwire Cat5
Do you guys have any idea?
Cheers!!
I have checked with Bluesound and apparently the vault is showing no errors in the log. @support