Why can't I find Al Di Meola's "Kiss My Axe" in Roon? Also checked Tidal…no dice. Help! Thanks.
I am reading this as "i don't have the album locally, and it's not on Tidal"… It's a great album though, and i have it on vinyl but cannot find it on Qobuz either. I think (not sure) that Kiss My Axe is owned by a different publisher?
Yes, it is released by some company called Tomato?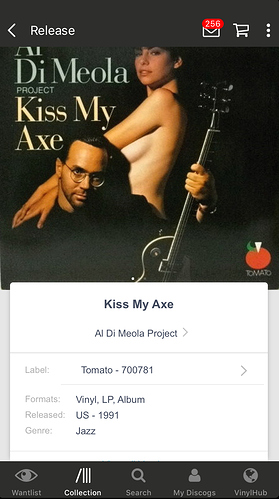 Probably not released for streaming…
I may try searching on Al Di Meola Project vice Al Di Meola.
Didn't even notice that. I have merged these artists in my Roon library… But, a good spotting!