Core Machine (Operating system/System info/Roon build number)
Windows 10 Pro 1909 / Version : 1.7 (build 571) stable
QPKG-Version : 2019-06-09
Process ID : 2177
Network Details (Including networking gear model/manufacturer and if on WiFi/Ethernet)
Netgear Nigthhawk AC2300 / Cable/Ethernet /Roon installed on QNAP TS-673
Audio Devices (Specify what device you're using and its connection type - USB/HDMI/etc.)
Moon 680D / Cable/Ethernet
Description Of Issue
Roon is installed on a QNAP, the system delivered, up to now reliably, great music. I was moving smoothly to MyMusic, all on QNAP, to Tidal, back and forth.
I've installed the new Roon version, nothing is working anymore. The page I get when clicking on the Roon Icon is copied below. Clicking on "Need help?", I'm directed to the "Support page", Where I'm asked to click the main Navigation menu. THERE IS NO NAVIGATION MENU. "Additional Troubleshooting" is of no help. I've never played with Firewall and all these things.
I want Roon back, simple and working. You cannot assume that music lovers are also computer geeks.
Here is what I get. I'm using Roon in French. However, you'll recognize easily the pages:
First page: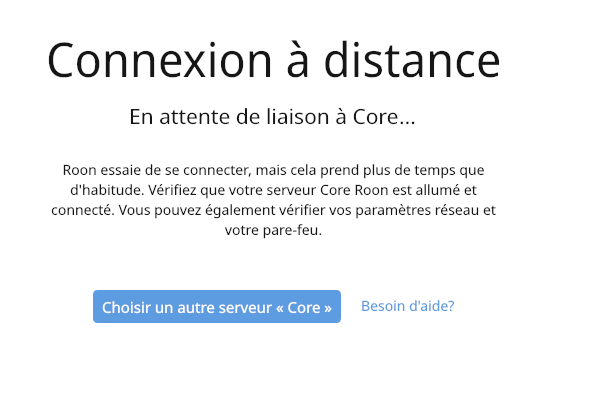 Clicking on "Help" and getting to second page: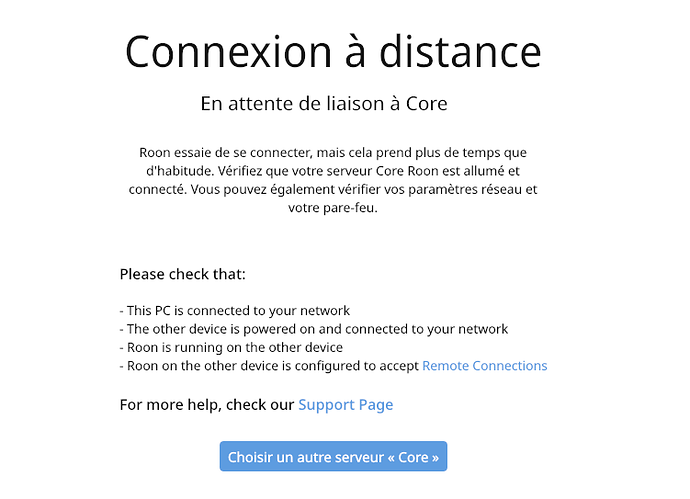 I don't want to change Roon Core. I click on "Support Page"
Third Page: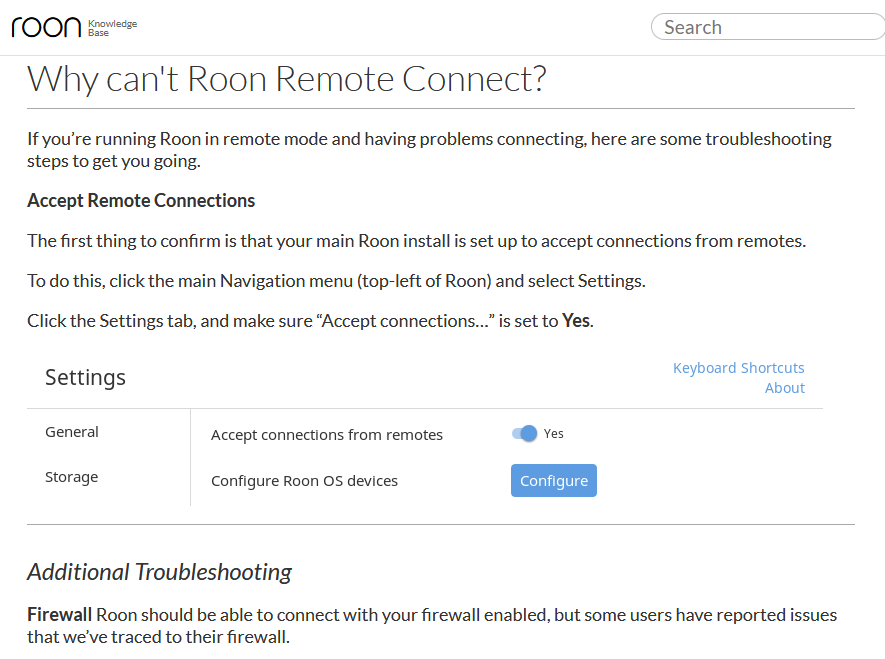 And that's it. NO NAVIGATION MENU. I'm stuck.
François Béland
2020-06-18T04:00:00Z