I tried to install the RoonServer (https://roononnas.org/builds/Synology/RoonServer_Synology_DSM7_x86-64_20210727-beta.spk) which is 100kb on DS920+ with DSM 7.0-41890. I am a new Roon user and I have never installed other version on my Synology NAS before. I followed the instructions and created a shared folder named "RoonServer".


But when I came to the final step, the system couldn't finish the intalling process, which shows "installing" for hours and no other hint.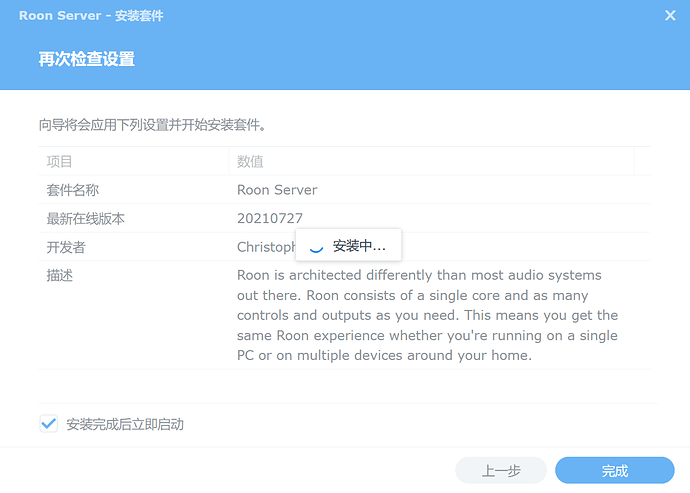 I can only stop this process by restarting the DS920+ system. After all I still can't install the RoonServer sucusessfully.
Please notice me how to solve this problem, thank you.