This just started. It has never been a problem before.
I can log into Qobuz from Chrome, no problem.
Qobuz works fine here, you can try to deactivate the reactive Qobuz service in Roon if this happens again. Should not be any need to log out and in again.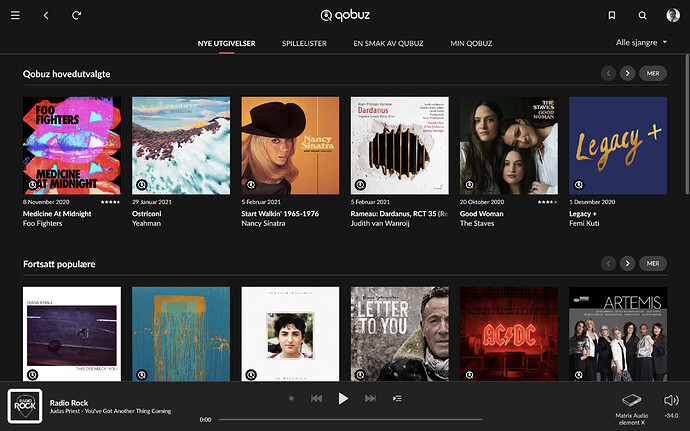 I was having the same issue after the upgrade, but with Tidal.
Login would just keep failing, despite working on a browser or the Tidal app.
A reboot to Roon core and all is good again.
I have tried this and rebooting my Nucleus+ and I still can't log into Qobuz. It keeps telling me invalid name or password though I am inputting the correct information. The same credentials get me into Qobuz on Chrome. I am not having this problem with Tidal.