New user and Roon subscriber here trying to use his Nucleus for the first time. I seem to have the same problem as Janusz.
After starting Roon I see this: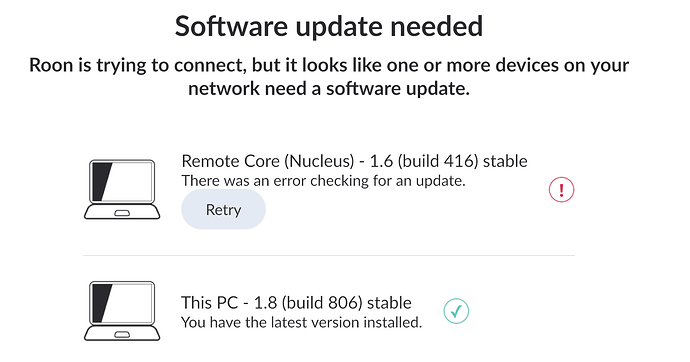 Tried retry several times, to no avail.
Trying to do it through the web interface I get this: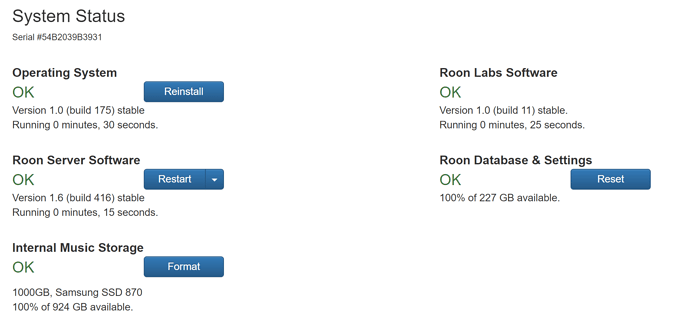 Pressing reinstall then seems to work at first, but after that Roon keeps giving the same message that I need an update. Also restarted the server software, and the Nucleus itself. No success. I don't get any further.
Running Roon on windows 10, the Nucleus is connected to the net with an ethernet cable.