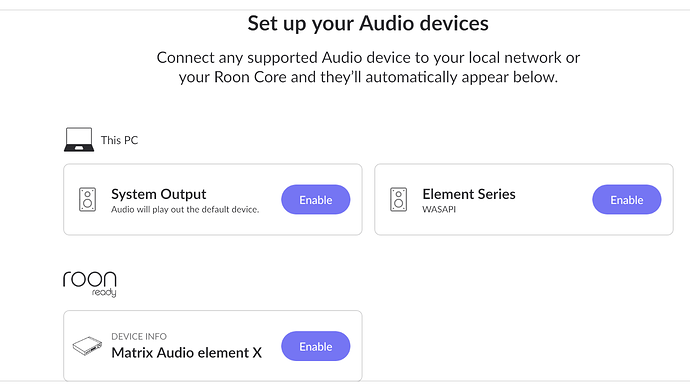 Roon 1.8 suddenly stopped working with MA element X DAC in ASIO mode. WASAPI mode works fine. Every other application also work in ASIO mode just like Foobar.
Removing drivers and reinstalling drivers do not help, system restore also do not help. Reinstalling Roon also do not help. Change usb cable do not help.
Roon can see WASAPI device, but shown no ASIO audio device found.