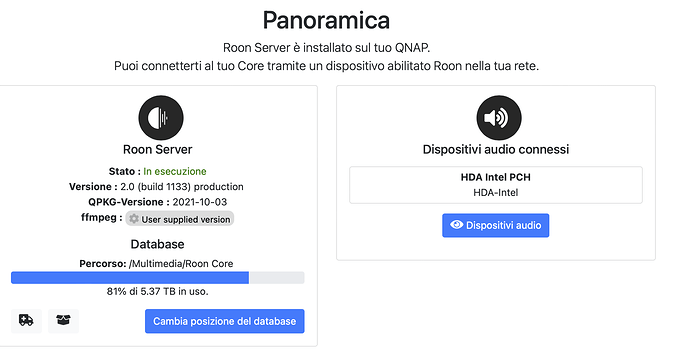 Hi all,
I created a folder in an external SSD drive attached to the NAS and in this folder I copied the Roon DB that I had on another drive.
I opened the Roon Core application (Picture 1) and:
I selected the "Change position of database" command.
selected the new folder
application asks me if I want to restart the server right away
I select yes
back to the main page and the folder was not changed.
Where am I going wrong?
Thanks
Paolo