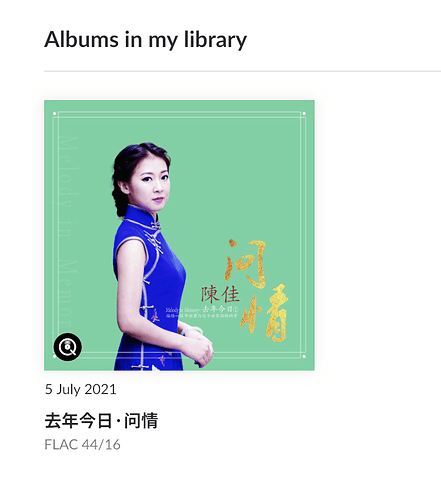 Could you please advise whether there is a way to identify the names in latin characters of artists/tracks for those albums/tracks where the metadata is only in Chinese ? See example above.
As it is impossible to "select" and "copy" the data (at least on my 2019 iMac, running OSX 11.5.2), I am at a loss to find how to pronounce the artist name, or find any information about her.
Thank you for any help!
Keep up the good work.