Chris Wilson, a much loved Melbourne musician has been diagnosed with pancreatic cancer and will no longer be performing. A benefit concert sold out within a day.
I can't find any of Chris's music on Tidal, which is wrong because it is very good. There are other musicians of the same name.These are the albums of his I have on CD: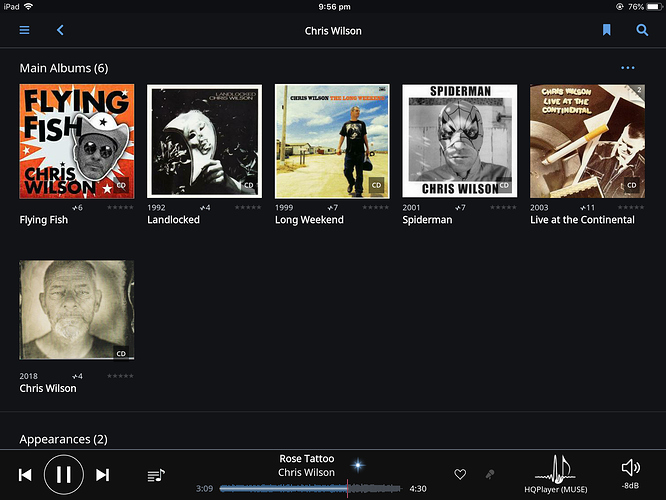 I have seen Chris live about ten times and each time he was great. Not just good, really great.