Content you're reporting an issue with
Virtually all classical composers.
Have you made any edits to this content in Roon?
Only where an album comes up as "Unidentified".
Is the album identified in Roon?
They are in the Album list in Roon.
Is this content from local files, TIDAL, or Qobuz?
Local files only. I don't subscribe to a streaming service.
Screenshot of import settings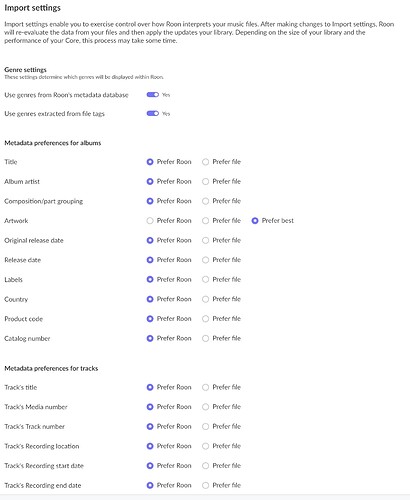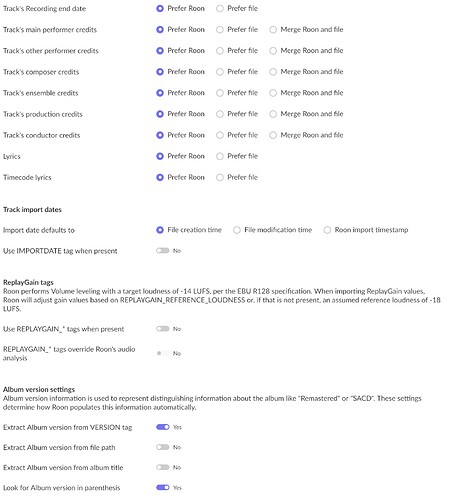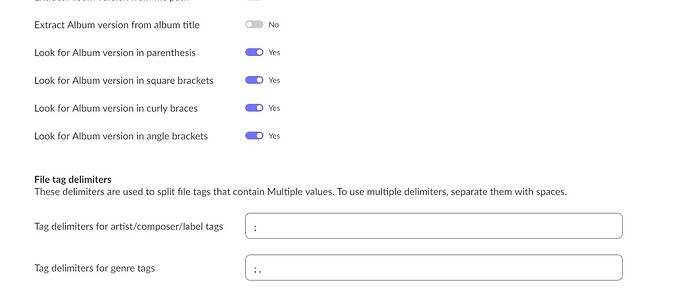 Description of the issue
When I pull up a classical Composer in Roon, many albums in my library associated with that composer are not displayed. These include albums with music solely of that composer. A two part question…
Can this be resolved by using a metadata Tag editor and simply entering the composer's name in the Composer field? Often, but not always, the Composer field is empty on the affected albums.
Assuming the above is possible, does Roon have a guideline on metadata tagging specifically for classical composers? Is "Bach" sufficient. I'm guessing not. Would "J.S. Bach" work, or should it be his full name, "Johann Sebastian Bach"?