I'm slowly tagging my classical library with work and part tags and a couple of others and it seems to be going fine, this is going to take a considerable amount of time so I don't have a lot of time to problem solve.
Browsing Kalevi Aho by composer shows four albums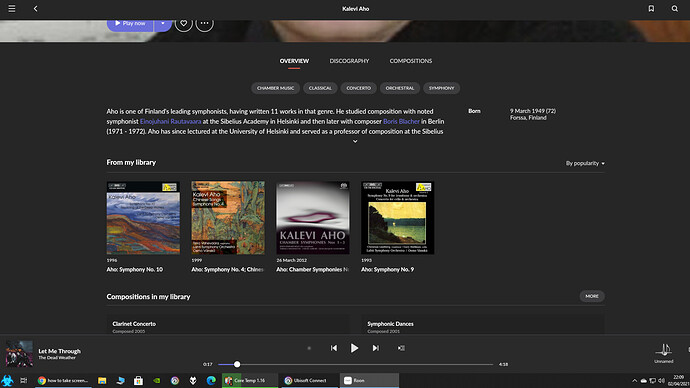 As you can see from the next shot this is not all of them. The composer is properly tagged and listed in the credits. Can someone steer me in the right direction or is this just a Roon quirk?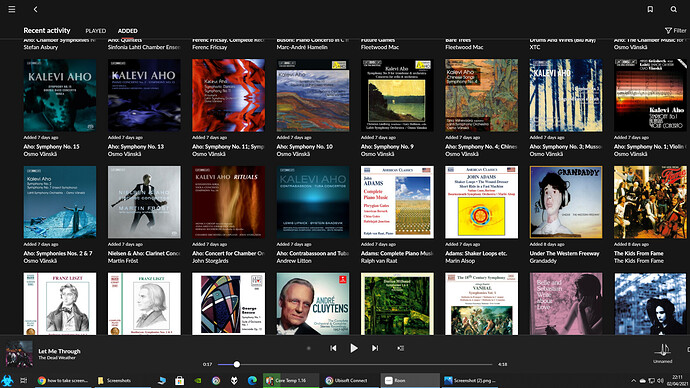 Thanks!