On this Qobuz 10 disk box set, composition identification and composition hierarchy is mostly correct except for disk 7.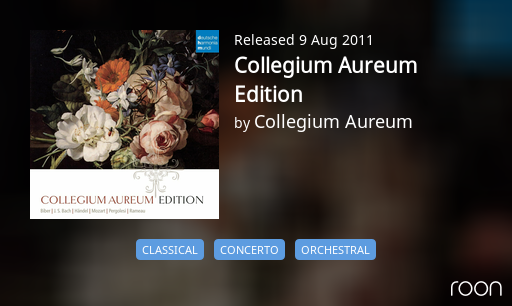 So on disk 7 the Pergolesi "La serve padrona" is incorrectly broken into 3 works and none of them are linked to other instances of "La serva padrona, intermezzo in 2 acts". So instead of disk 7 being linked to this: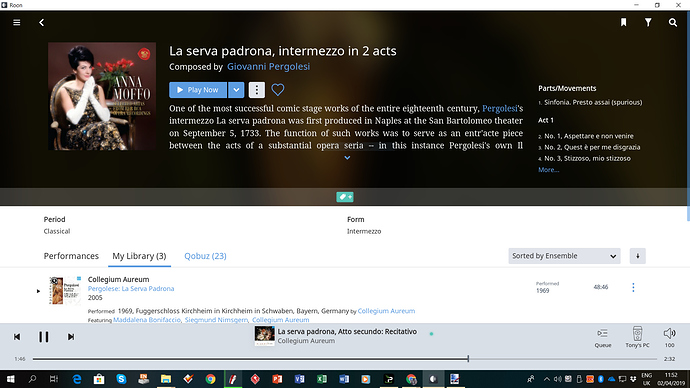 I get this: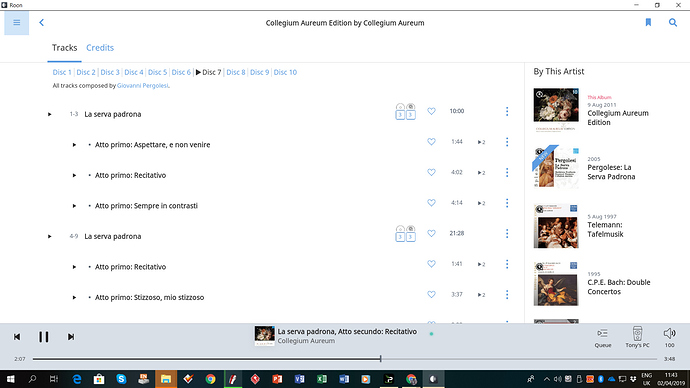 Sometimes I am able to fix the composition grouping by editing the track title. But in this case roon just ignores any track level edits and will not rescan and change to reflect my edits whatever I do. When I go to MusicBrainz, it seems to have all the work/part hierarchy correctly identified: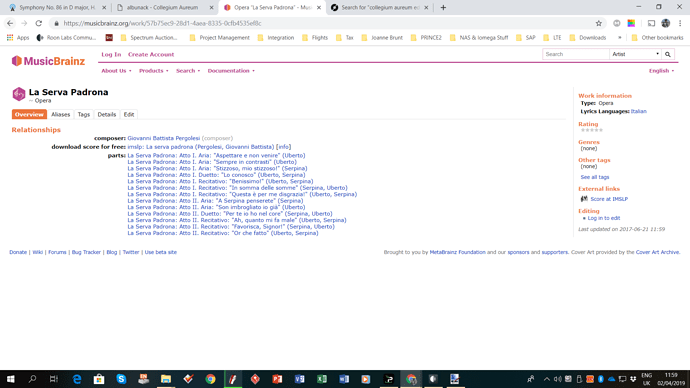 So several questions here:
Why does roon ignore my track title edits and not re-parse to create the correct composition hierarchy? This seems to be quite hit and miss. Sometimes roon will accept the track title edits and sometimes not. Varies from album to album. Of course editing WORK/PART is not an option as this is a Qobuz not a local album.

Does this need to be corrected at the metadata supplier? Or is there an edit to the track titles which will force roon to parse correctly?