@support, I am getting a lot of mashups between Orchestras named "Colonne" (France) and "Cologne" (Germany). In many cases I am getting 3 or more orchestras. This is a good example: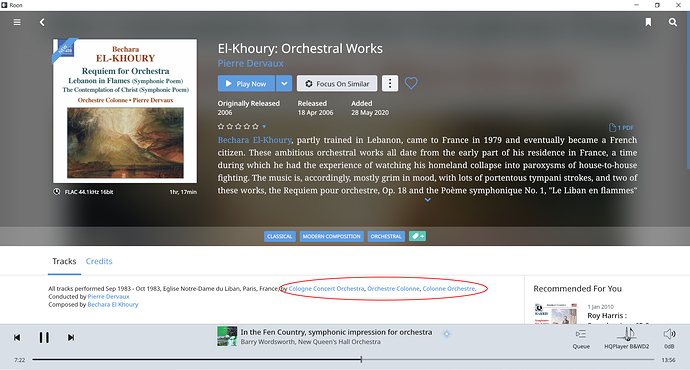 It is not clear which orchestra roon considers primary or what I should merge to. In the end I decided to merge to a 4th orchestra "Orchestre de l'Association des Concerts Colonne" as this one had the most albums and links with Pierre Dervaux with whom the Colonne orchestra is associated.
Can this be fixed at source?