The tenth title of the album "Le Maître de Musique" (soundtrack of the film of the same name, with José Van Dam and Ronald Zollman as album artists) is falsely attributed to David Miller (as composer), while it is composed by Vincenzo Bellini (opera "Bianca e Fernando). The track title is "Sorgio, o padre".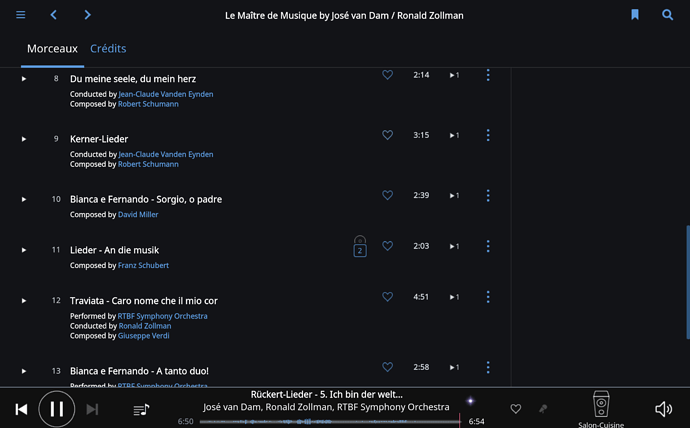 Note that Vincenzo Bellini is well encoded as composer in the file tag… (I would like a "prefer file tag" option…)
Thank you for correcting this.
Thierry