Core Machine (Operating system/System info/Roon build number)
v1.8 build 778
on Synology NAS with latest 2021-03-08 spk
Description Of Issue
Some tracks have composer information displayed (e.g "Composed by Chopin" etc.), but some are not. The metadata of the FLAC files has "composer" information. Strangely, though my files have titles like "Chopin: …", the composer's name is omitted. As below: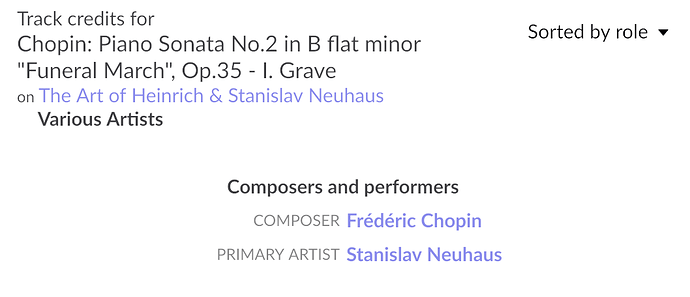 The album is: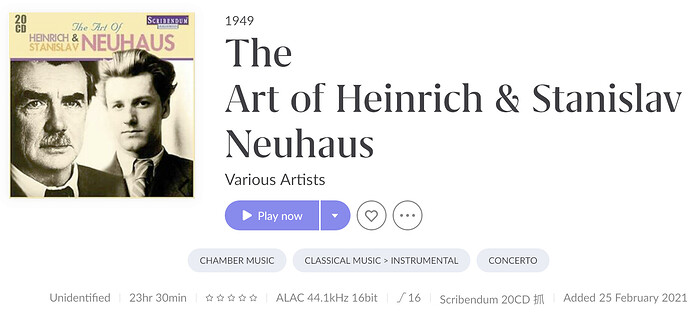 As you can see, the album is not identified by Roon. But it's irrelevant. Identified albums are sometimes missing composer information too, though they have correct credits. For example, "The Unreleased Recitals" of Emil Gilels has no composing information on the album page at all.
This situation is not friendly to classical music box-sets. As you can see, "Piano Sonatas No.2" can be composed by a lot of composers. Hope we can have a improvement in the next upgrade.