Roon Core Machine
Num running rock
Networking Gear & Setup Details
Local files
Connected Audio Devices
Mytek Brooklyn DAC
Number of Tracks in Library
About 50000
Description of Issue
I searched for Shostakovich and navigated to the composer screen in Roon looking for a specific album in my local library. I noticed on the screen it is only showing 2 albums for Shostakovich, whereas I have at least 20.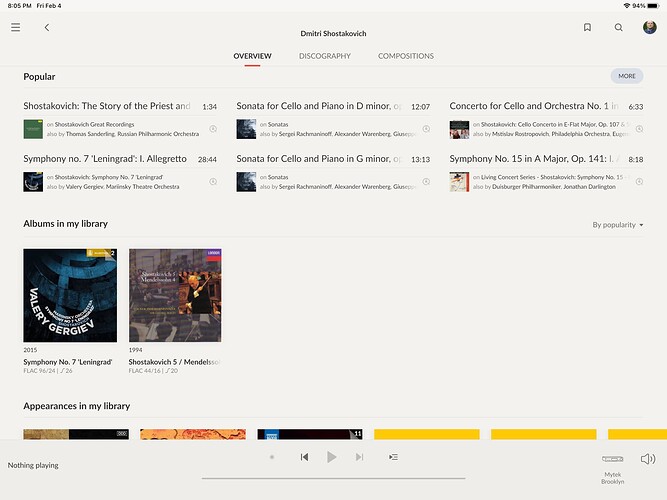 Any ideas on how I can make these visible? I am not sure if the problem started with the update a few days ago or the one a couple of weeks ago, but this used to work fine.
Here is an example of an album in my library that is missing from the composer page: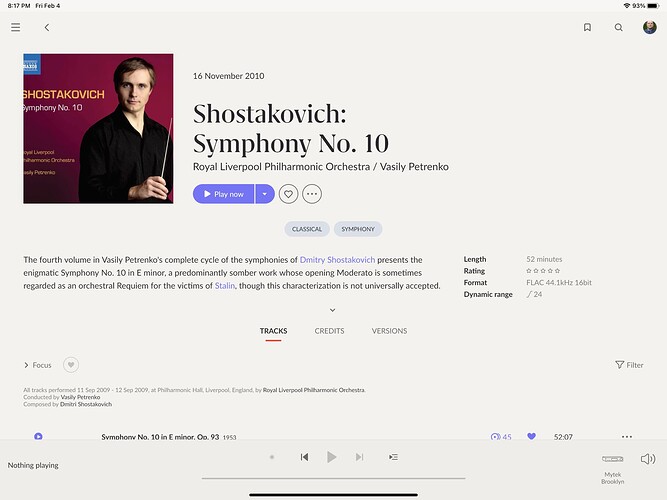 The missing albums do appear in the compositions section of the discography tab, but not under the main albums section. The two albums that do show aren't even albums I listen too very much. So I guess I don't know what is meant by a main album.