typical situation: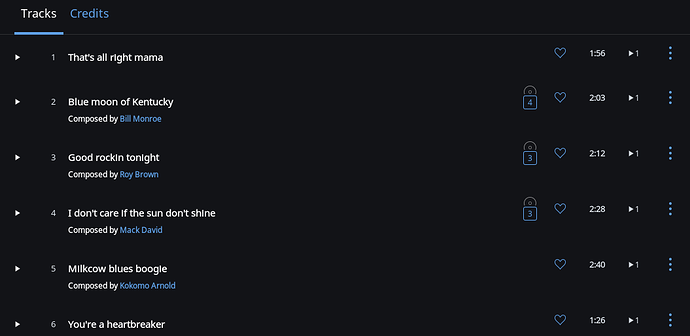 tracks have a numbered button that opens various versions of the same composition.
when there is only one interpretations, the button is missing.
i find this behavior unwanted:
-a direct link to the composition page would be useful, even when there is only one version
-it can happen that there is anyway a [1] button for 1-version compositions. why sometimes yes and sometimes no??
-finally…i have dozens of tracks with no composition associated. these turn out to be mixes with track with composition associated and only one version. having always the [1] button would help in identify tracks with no composition.
clearly, it would be MUCH BETTER for every track to have a composition associated. even a track=composition if the composition is not present in roon database.
thanks