Below is a situation I encounter often: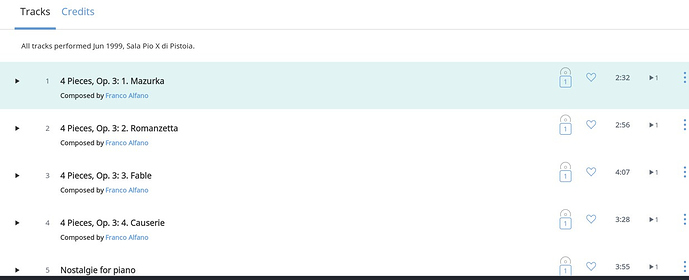 To my eye, these would qualify as a single composition: consistent work naming; same composer; same artist; consecutive tracks; consecutive movements; same performance; same opus; and complete set. And, the album is Roon IDed (XXth Century Italian Piano Music, Riccardo Sandiford).
How do I troubleshoot this using Roon? I'd rather solve this with one app rather than use a tagger, but DBPowerAmp is my choice.