When I do a search on the composer "Jorge Ben" all his appearances on albums turns up.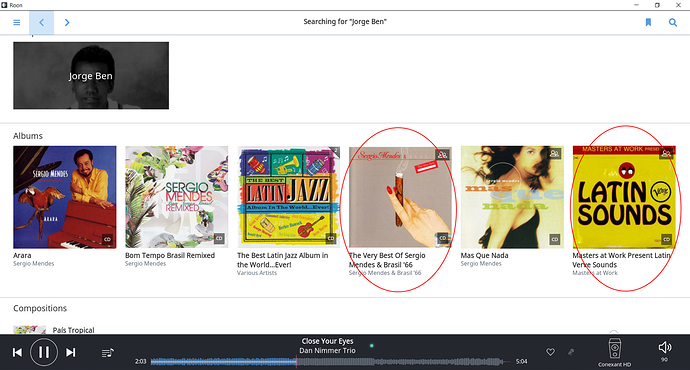 Whatever I do, on the circled albums his famous composition "Mas que nada" will not show as a composition and is not grouped with the other versions of Mas que nada.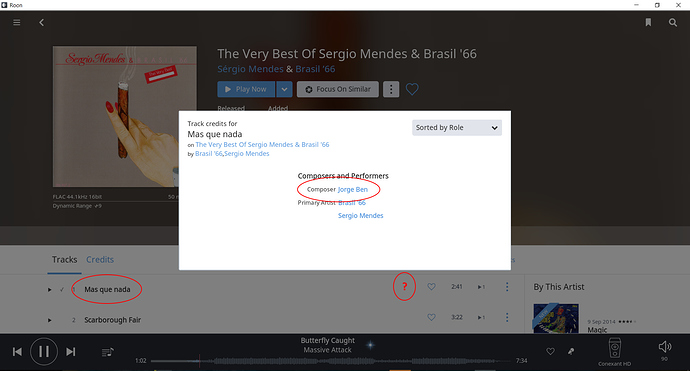 So only 4 out of 6 of the versions of Mas que nada are being recognised as compositions. @joel is there something I am doing wrong? I often have problems getting compositions recognised.