See the following foobar2000 screenshot of an album I imported into Roon: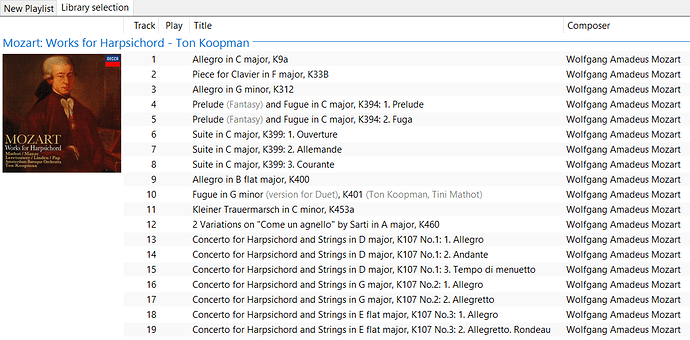 Tracks 13-19 are three concertos with multiple movements, which I'd like to have reflected in Roon.
The album shows up in Roon as unidentified, which is fine, since I can use the COMPOSITION/MOVEMENT tags in these situations (which normally works great):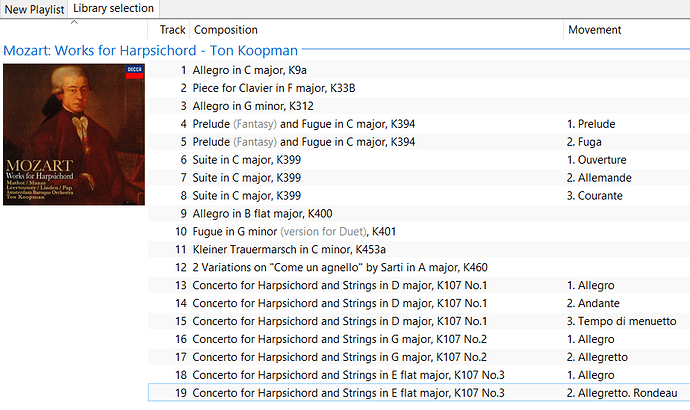 However, in Roon, the titles of the 2nd and 3rd concerto are shown as identical to the 1st concerto: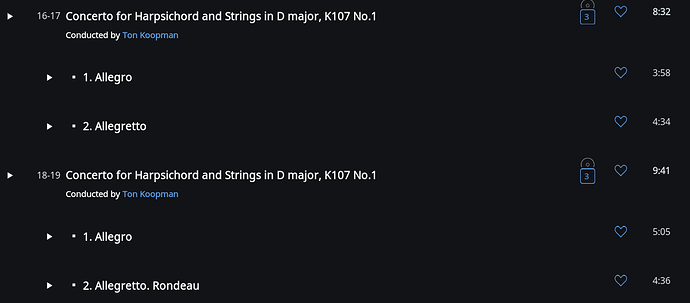 As you can see, the movement titles are displayed correctly.
I cannot find a way to have Roon correct this. I tried reimporting, changing the composition names, etc. Roon won't pick it up as I expect.
Can anyone help?