Here is my Yate spreadsheet of the relevant tags for this Kazeluch album. Note there are four sonatas with similar names and a bit unusual notation:

Pay attention to track 4 and on. There the file name changes to "…no. 30", then later 31 and 32. However, Roon's display keeps the same composition name for all four sonatas. The Roon display follows: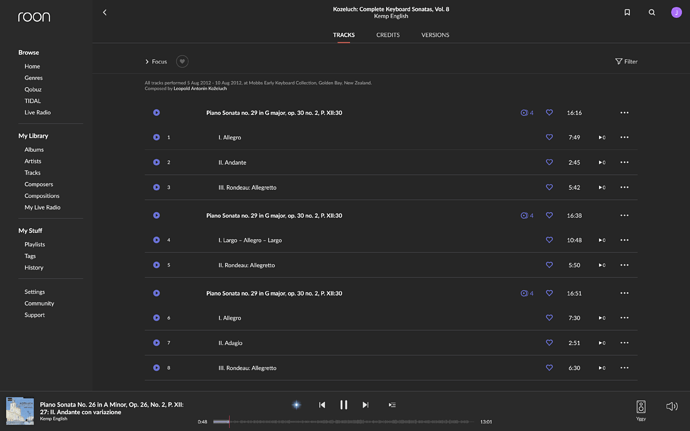 Thus far I have 1)deleted and reimported the album, and 2) Preferred file titles and multigroup composition. Nothing moved the dial.
Is there just something stupid I've overlooked? Or is this more of an issue than first meets the eye? I can't understand why it won't behave. Please help.