Content you're reporting an issue with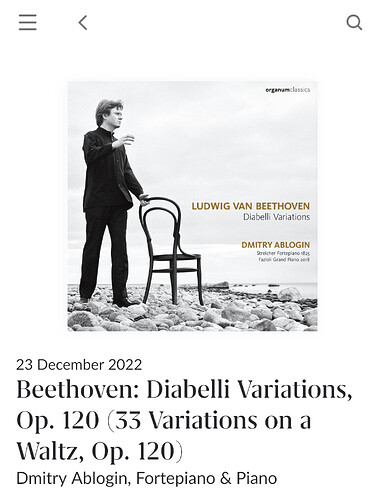 http://open.qobuz.com/album/fp6eeus6x2z6b
Have you made any edits to this content in Roon?
No
Is the album identified in Roon?
Yes
Is this content from local files, TIDAL, or Qobuz?
Qobuz
http://open.qobuz.com/album/fp6eeus6x2z6b
Screenshot of import settings
Description of the issue
This is an interesting issue and not sure how solvable but I will try. This album includes two versions of the complete Diabelli variations by the same pianist on two different pianos. Roon shows it as a single composition, while in fact the right way would be to have the same composition twice. Is there any way this could be improved on or I could edit it manually?