I'm having issues whereby some compositions are not being grouped properly in my local library. I'm wondering how can I fix this? I often edit MusicBrainz data, and wondering if I can sort this?
Take for example searching for Wild Is The Wind, produces two results. George Michael's Symphonica is tagged with MusicBrainz id c7fd5017-7a01-46fe-a2a9-d12d86b84d5f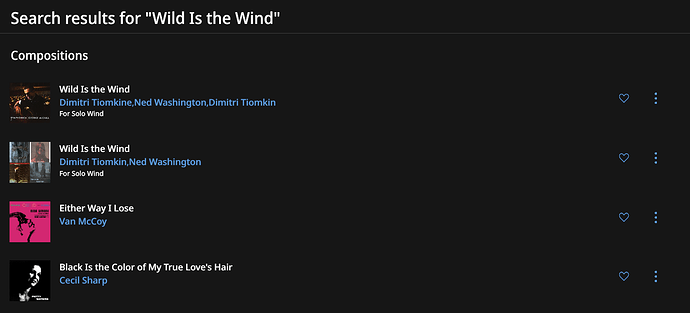 Another example of this is Mariah Carey's Glitter soundtrack album, again all the albums have a MusicBrainz id but the naming is slightly different. Does Roon not use the MusicBrainz id instead of the track name?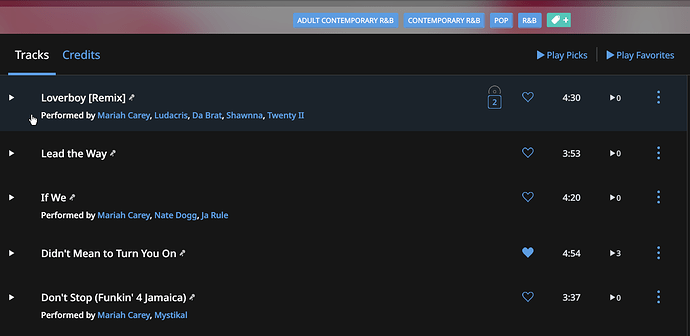 Via MusicBrainz ids they both link up
https://musicbrainz.org/work/ee371353-a300-4b61-912a-a20ccaea9e38
Using Roon 1.7 (build 521)