@support I often get this with Qobuz. It is very common. No matter what I do a track cannot be recognized as a composition by roon. It doesn't matter if it has a composer credit or the title is in canonical form, cut and paste from allmusic or musicbrainz etc. With this example of famous arias and duos by Vesselina Kasarova from Qobuz, absolutely none of the tracks are being recognized as compositions. None of the usual editing tricks like populating the WORK tag can be done either as with streaming content the editing options are much more limited in roon compared with local files.
Is there a pattern? Can anything be done?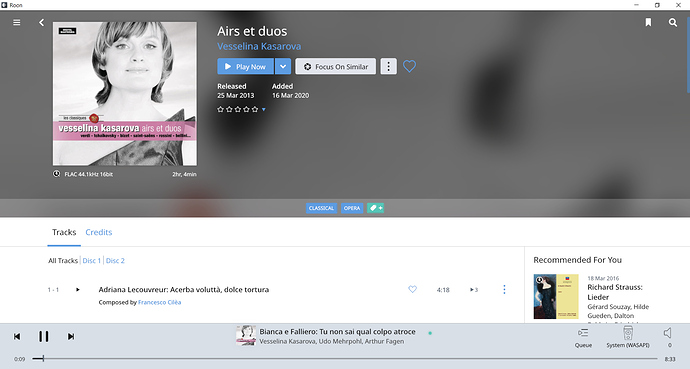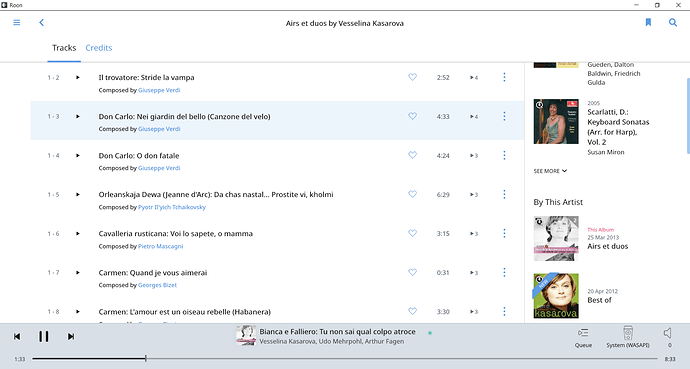 There are other problems with this disk. For example the composition hierarchy for Don Carlo and Carmen is wrong but I guess that is related to the composition not being recognized in the first place.