Content you're reporting an issue with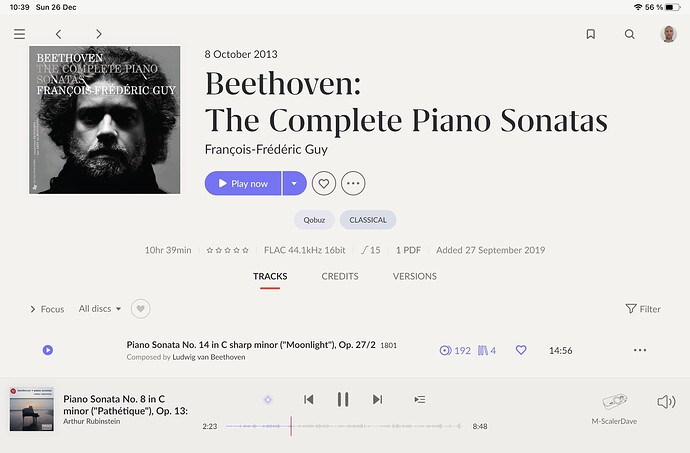 This is a qobuz downloaded album and it is correctly identified by roon.
Have you made any edits to this content in Roon?
No manual album modifications were done.
Is this content from local files, TIDAL, or Qobuz?
This is content from local files.
Screenshot of import settings
Description of the issue
Compositions are correctly identified, so I can check easily what other albums with compositions in this album I already have in my library.
However when I switch to see the album via compositions view, none of the compositions from this album are included.
As an example, in composition view for "Piano sonata No. 14 in C sharp minor ("Moonlight") Op. 27/2" I get:
4 local recordings
but when I switch to album view within the composition I get 9 albums. This album is one of them.
So the issue is more widespread than just single album.
Looking at album and track credits, it looks ok. Beethoven is always listed as composer and Guy as artist.