The compostition "Locomotive" in my library is completely mixed up.
In this album:



there is


it should be "Locomotive" by T. Monk.
It has been mixed up with
"Locomotive" by A. Rose & Slash
finally, there exist an album "Low Life" by Bill Laswell and Peter Brötzmann

with a track entitled "Locomotive", but it's the same Monk composition.
I cannot correct this in my library.
And i cannot really stand to see axl rose near thelonius.
It seems that the metadata are wrong in G&R album "use your illusion II".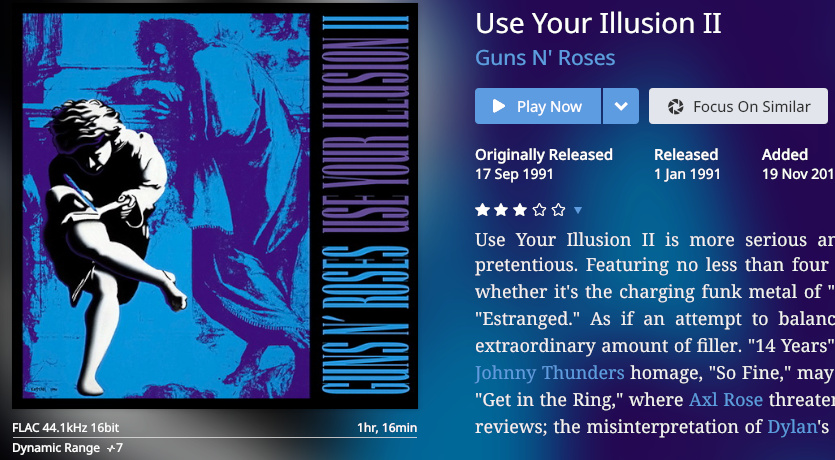 but the composition is the one above.
my files have no tags, so the error is in roon metadata.