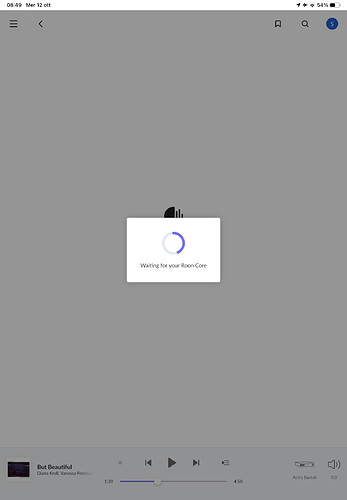 Roon Core Machine
Nucleus Plus
Networking Gear & Setup Details
ETHERNET
Connected Audio Devices
Bartok DCS
Number of Tracks in Library
Around 400.000
Description of Issue
Hi. I have bought a Nucleus +.
I have used it for 3 months and everything was ok.
Then I have installed a 8T SSD memory and I have started to copy music on it.
Since then, 2 o 3 times per day the system has a crash or something similar, or maybe we could say that it lost its connection with the core (see the picture attached).
The music stops for almost 7/8 minutes, roon doesn't work for the same time and then everything works perfectly till the next crash.
I have tried to reinstall the operating system but I always have the same problem.