Roon Core Machine - Roon Nucleus (Gen. 1)
Networking Gear & Setup Details -
Orbi Gateway ethernet to Nucleus.
Ethernet to Raspberry Pi 3B running latest Ropieee.
Connected Audio Devices
Rpi USB to Khadas Tone Board to Elekit amplifier.
Number of Tracks in Library - 54,216
Description of Issue
Artist images are still not being displayed properly on some devices. This is a Google Chrome page on the Windows 11 PC I use as a control for Roon from my desk.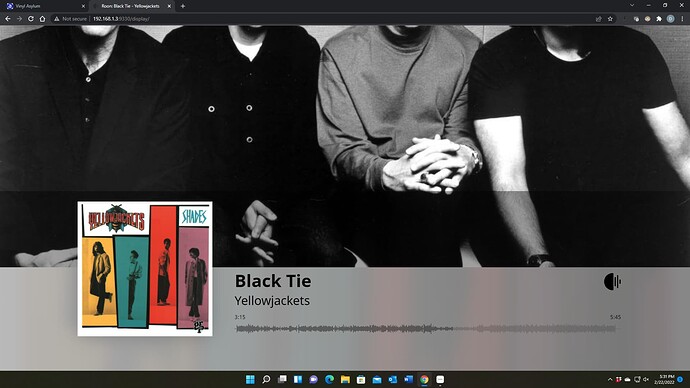 I'm pretty sure this image has been thoroughly vetted through Valence and has been around a long time. The Roon Now Playing screen displays correctly. The image on my IPad Pro is different but is also displayed correctly. Why is this one so wrong? It's also interesting to note that the waveform on the screenshot shows the progress about halfway through the song. On the actual screen, there is no discernible difference in the waveform. In other words, you can't tell the progress. Interesting that it shows up on the screenshot.