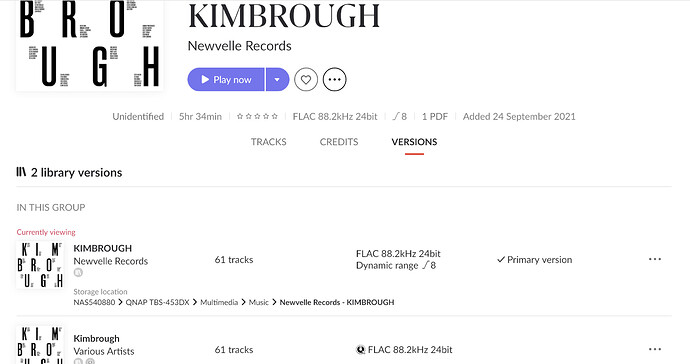 The same album:
one digital album bought and available on local storage (NAS)
album as available from Qobuz
The one on the local storage has almost no metadata/credits, while the qobuz one is very complete.
Is there a way to copy these metadata from the one version to the other?
Many thanks for your suggestions.
Paul