Core Machine (Operating system/System info/Roon build number)
Version 1.7, build 536
NUC8i3BEH
Network Details (Including networking gear model/manufacturer and if on WiFi/Ethernet)
ASUS RT-AC66U_B1 router (using ethernet)
Audio Devices (Specify what device you're using and its connection type - USB/HDMI/etc.)
na
Description Of Issue
When starting Roon app, gets stuck at "Initializing…". Worked last night. The last thing I did was restore the db from another Core (had been using my PC during trial). It continued to work until I rebooted this morning.
Have tried:
rebooting the device
reinstalling operating system
resetting the db
See images.
Thank you for your support.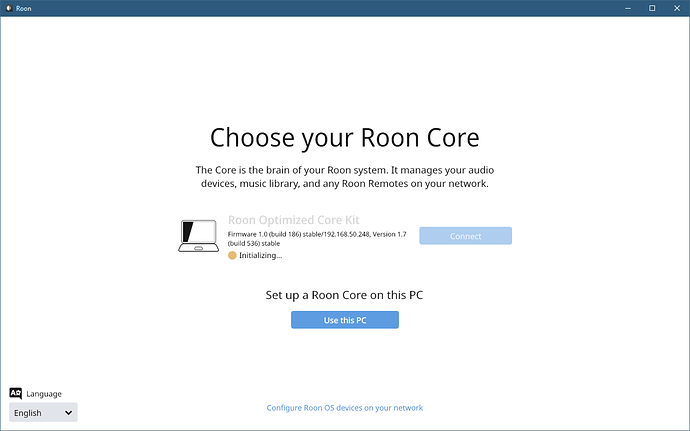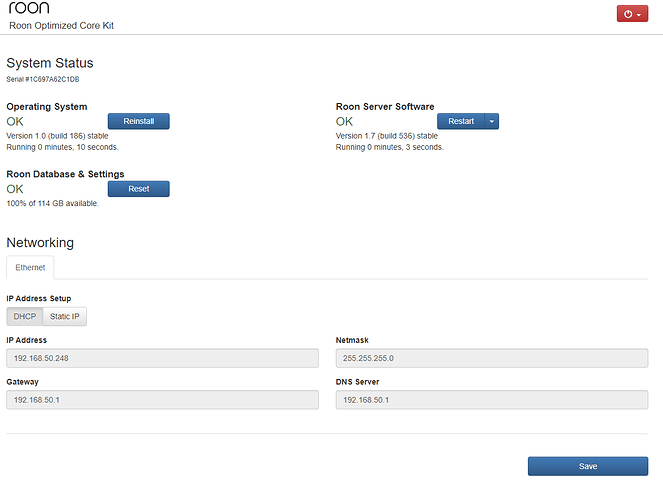 Add images