I have seen credit pages similar to the one below, where the "prime" (large photo) credit contains some decidedly "un-prime" contributors. Here's my latest example: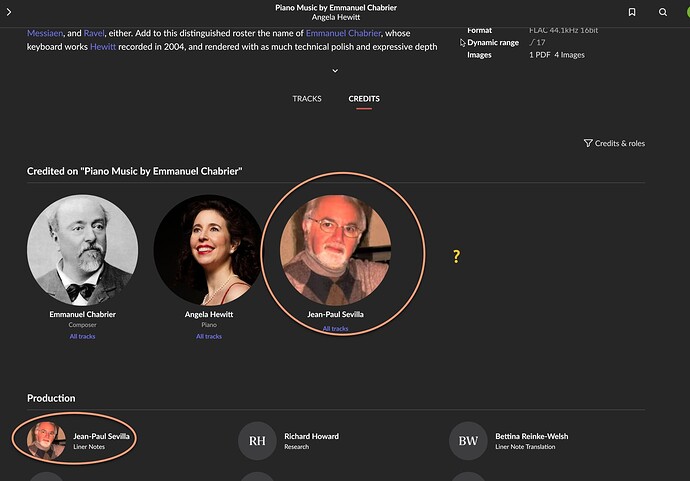 I have nothing against Mr. Sevilla, and his liner notes are exemplary. But, I question whether the liner note writer deserves the same emphasis as the pianist and composer.
It would be interesting to know why, from a programming viewpoint, Sevilla gets top-row billing.