Content you're reporting an issue with
Flying Colors - Love Letter (2019 single)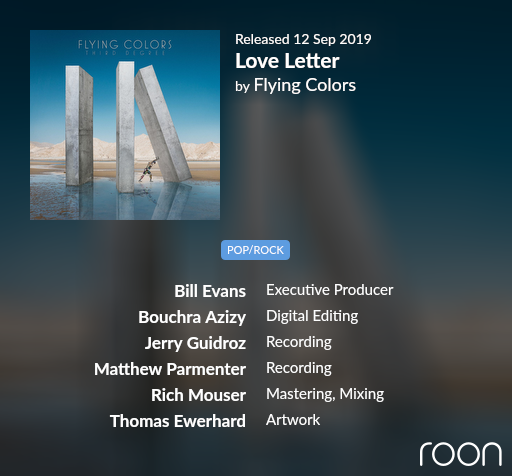 Have you made any edits to this content in Roon?
I just added Bouchra Azizy's credit as a file tag, but the issue exists even if I leave the album without this edit.
Is the album identified in Roon?
Yes.
Is this content from local files, TIDAL, or Qobuz?
From local files.
Screenshot of import settings
Description of the issue
In the screenshot at the beginning of the post you can see the album and the credits I'm having problems with.
The album is correctly identified by Roon and appears in my library. However, while for the totality of the musical credits and for the majority of the production credits there are no problems, the credits that I have highlighted in the attached photo do not appear in the "Discography" of the artists.
You can see an example here:

As you can see, even if this artist is credited as recording engineer on the album, there is no trace of that album in his discography (and in fact the "In your library" icon is not even highlighted).
This makes no sense, because other artists credited in the same way do not manifest this problem.
In other cases, not only does the album not appear but there is even no discography (even if that artist appears in multiple albums in my library):

I took this album as an example, but this problem basically occurs for at least a couple of credits in every album in my library, and always with production credits.
So I kindly ask for help in correcting any mistakes I am making, or with the opportunity I point out the existence of this issue.