Hi, I've been trying to solve this thing for Credits on the album for some time. I precisely reworked the Credits for all the songs (first remove and then link everything manually), and the same for the album itself. However, this thing bothers me and I don't know why it displays so weird.
This thing clearly describes this snapshot: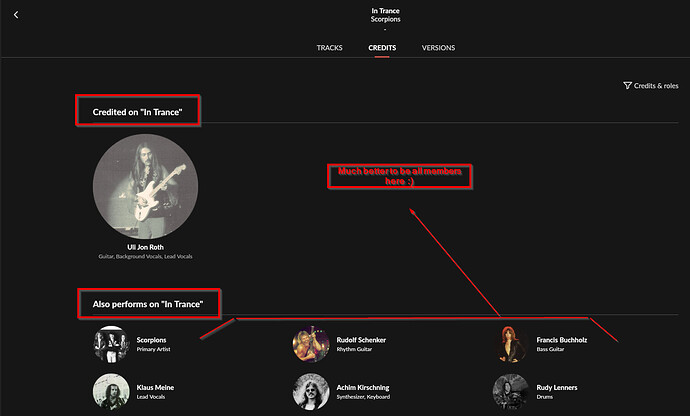 It probably looks like this, because Uli Jon Roth is an independent artist, but he is also a member of Scorpions (Similarly, Credits appears on the album even if Michael Schenker plays on the album).
My idea of integrity is that I would like to see all the members of the group who contributed to the album. Then they can appear purely Composers and finally the production and mix …
Has anyone figured out how to solve this and does anyone bothers this display too?
Thanks for the comments guys