Roon Core Machine
IntelNUC 5i7 32Gb / bunch of disk running win 10 latest updates to OS and Roon.
Networking Gear & Setup Details
Various switches hard wired
Connected Audio Devices
iFi ZenStream → Marantz receiver
Number of Tracks in Library
35K ish
Description of Issue
I am listening to a new release. I decided to share it in a forum then decide to add it to my library. It is fed to me by Qobuz.
Prior to my hitting + to add it everything looked good I'm listening to one of the songs.
I hit + and 4 of the 5 tracks are no longer available, including the one I am currently listening to. I paused it to have time to capture it here.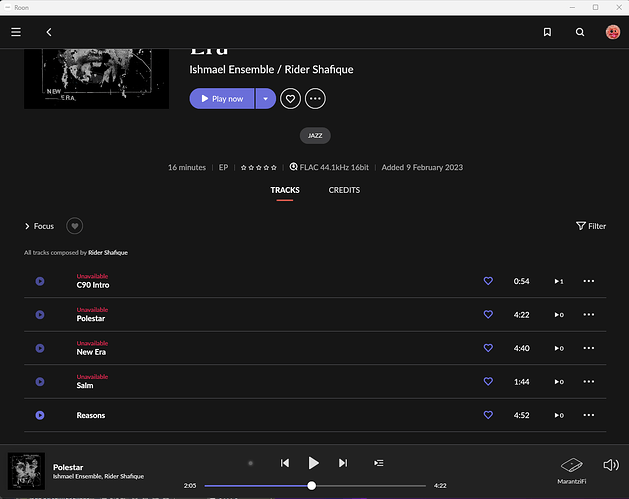 I also note I added it yesterday? My clocks are using NTP and are reasonably accurate.
Because I'm Speshul, I remove it from my library and poof, they all are playable again. It even notes the track currently enqueued.