Core Machine (Operating system/System info/Roon build number)
Synology DS918+
Roon 1.8 build 764
Network Details (Including networking gear model/manufacturer and if on WiFi/Ethernet)
Linksys EA8300 Wired
Audio Devices (Specify what device you're using and its connection type - USB/HDMI/etc.)
LMS UPNP Bridge running on Synology DS918+ to Naim NDX
Description Of Issue
Using Roon Remote 1.8 build 764 on Windows 10
Scrolling the scrollbar on the screen reached by Settings → Customize Album Dialog → Edit can consistently crash Roon GUI.
To reproduce this issue,
Open the Dialog
Scroll the scroll bar down, keeping the mouse button pressed
The selections ( i.e. enable Show MQA) on the right of the screen will disappear
Click the scrollbar region above the scroll control and Roon will crash
Here is a screen capture for step 3.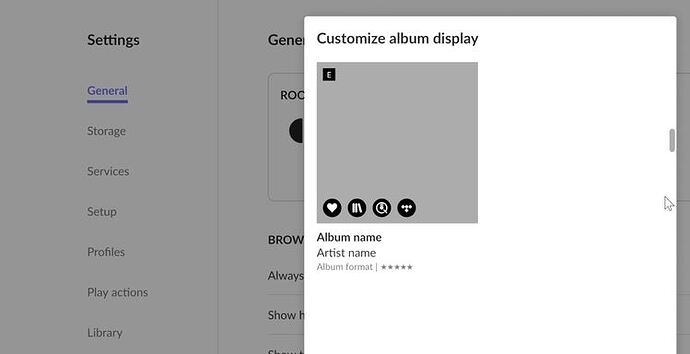 Thanks for a great product! Please let me know if you have any questions,
David