Core Machine (Operating system/System info/Roon build number)
Win10 2004 latest Roon Core
Network Details (Including networking gear model/manufacturer and if on WiFi/Ethernet)
Wired Ethernet Cat5 with one unmanaged switch
Audio Devices (Specify what device you're using and its connection type - USB/HDMI/etc.)
USB "Pro-Ject" DAC connected to MacBook with Bridge installed
Description Of Issue
Is it normall that "full" Roon installed on my MacBook is seeing DAC connected to my another MacBook, where only Roon Bridge is installed , as "This Mac", not as a Bridge connected DAC ?
This Pro-Ject DAC is connected to remote "Bridge" MacBook no to "This Mac".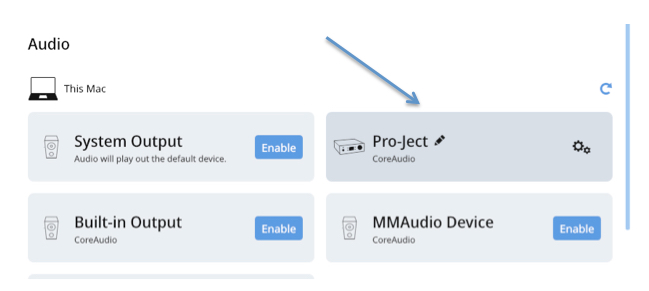 And on top of that - doesn't play at all…
But if I control this Pro-Ject, really connected to "This Mac", using "full" Roon - plays flawless.