Roon Core Machine
Nucleus
Networking Gear & Setup Details
Luxul router ethernet to nucleus
Connected Audio Devices
Number of Tracks in Library
35 000
Description of Issue
Since last update (1148) I have to reboot my nucleus every morning due to met by this (see picture below) every new day when I start the app no matter which remote I'm using.
First time when this occurred I actually used a backup and it worked for the rest of the day. Since then I just reboot the core every morning and it will work for the rest of the day, just to go back to the same state the next day again. Before 1148 I haven't had any issues at all with my nucleus for the year I have had it.
I've seen quite a lot of issues reported in this forum since 1148 release but nothing exactly like my problem. Any ideas or should I just continue to reboot and hope that the next update will work better…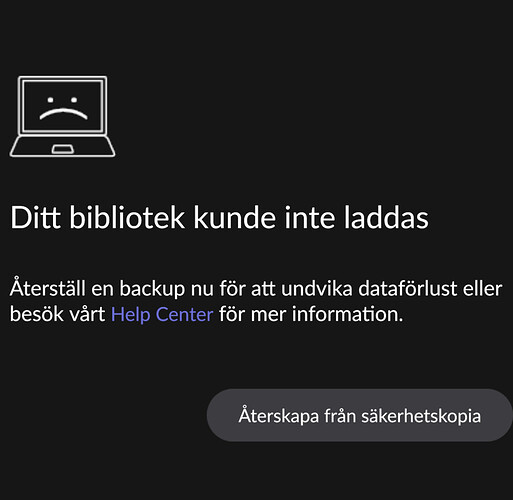 The core looks fine when I log into it on the web.