OK Music Lovers! Today we're going for some soul! Have a listen to this one: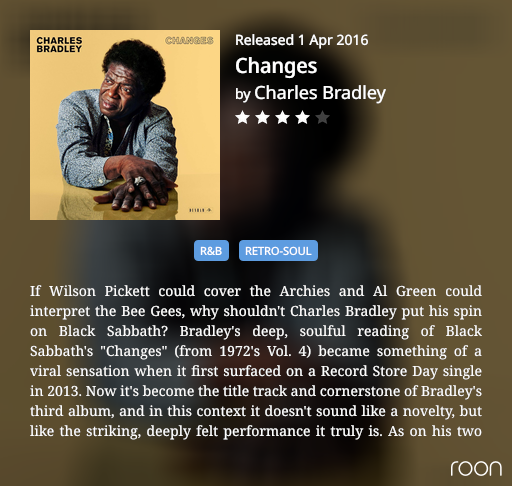 A quick note FYI: This is another album that I'm hearing for the first time along with you (the other one was the Smile sessions) and it was a last minute change to the lineup this AM after waking up to one of his songs and reading the backstory. If you are remotely interested, the Charles Bradley backstory is worth reading.
Alright! Let's get to voting!
Now this moves me! (5 stars)
Meh…(3 stars)
Not feeling it. (1 star)
Day 12 Challenge is here: Day 12