OK Music Lovers! I have to say I struggled with a reasonable way to post in this genre. I imagine that hard rock/heavy metal either alienates people or wins converts. And the genre itself is a bit of a rabbit hole: Aficionados of Death Metal or Thrash Metal will have a hard time acknowledging that Def Leppard or Led Zeppelin even belong to the genre. Bands like Rage Against the Machine or Iron Maiden seem like too much to ask that everyone listen.
So I've elected to represent the genre with a solid Party Band. While not lyrical giants, there's something infectious about their music that's persisted over time. As my wife says, whatever the words, you always feel happy rocking out to these guys. This particular album resonates for me from the very first notes…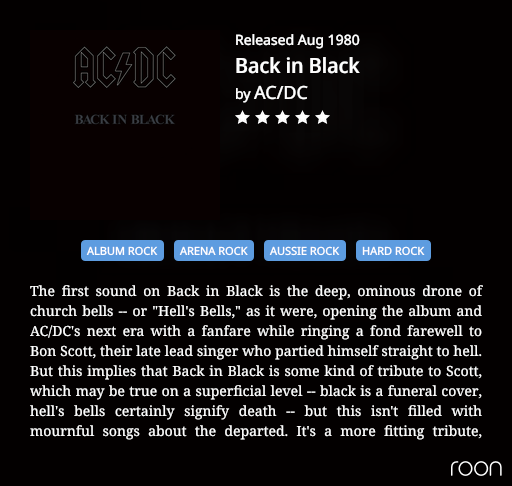 Have fun and remember, if you get through the album and just can't get it, you still have a say by voting!
Rockin' me Baby! (5 stars)
Meh…(3 stars)
Bleedin' ears (1 star)
Yesterdays music got a lot of attention, but if you missed it, you can still vote here: Day 21